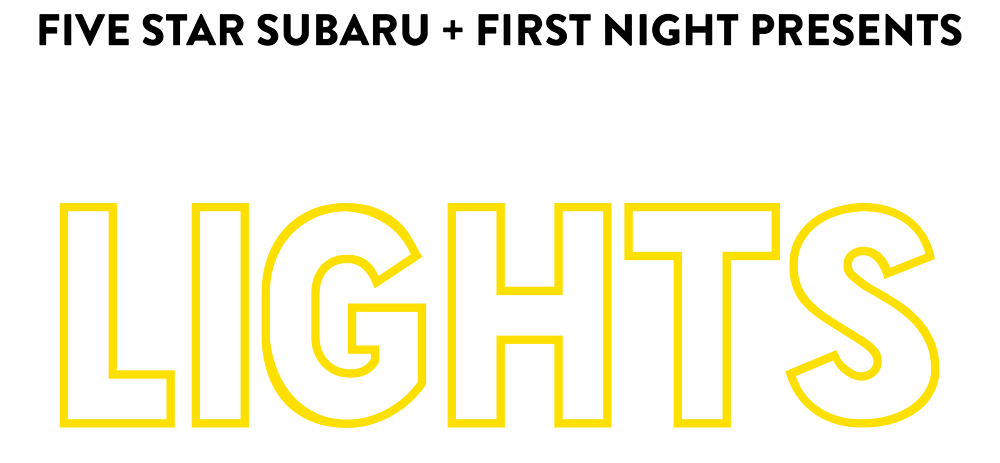 Sponsors
FIRST NIGHT ONEONTA would like to thank our 2015 SPONSORS for making it possible to offer affordable, alcohol-free, family friendly celebrations of art and culture to the community year round!
Special thanks to Ben Guenther and Five Star Subaru!!

FOUNDATIONS
The Eggleston Foundation
Anonymous Foundation
The Dewar Foundation
The O'Connor Foundation
Anonymous Foundation
Nellie and Robert Gipson
The Future for Oneonta Foundation
The Corning Incorporated Foundation
The Price Chopper Golub Foundation

ORGANIZATIONS
LEAF, Inc.
City of Oneonta
Chenango Council on Arts
(with support from Governor Cuomo and the NYS Legislature)
Otsego County
Bassett Healthcare Network
Destination Oneonta
Hartwick College
SUNY Oneonta
Foothills Performing Arts Center
Oneonta Police Benevolent Association

BUSINESSES
Five Star Subaru
Candyland Concessions
Stewarts Shops
New York Central Mutual
Silver Dollar Optical
The Bank of Cooperstown
Delaware National Bank of Delhi
Delaware Engineering
R.J. Millworkers
Rentals to Go
Clarion Hotel
Hampton Inn
Cleinman Performance Partners
Grummons Funeral Home
Green Earth Market
Sidney Federal Credit Union
Sweet Home Productions
Gates Helms Hawn
NBT Bank
Susquehanna Home Inspections
Community Bank
Casella Resource
Brooks House of BBQ
A Treffeisen and Son
NY Bounce House
The Village Printer
The Southside Mall
Foothills Performing Arts Center
Gordon B. Roberts Insurance Agency
Benson Agency Real Estate

MEDIA OUTLETS
Sweet Home Productions
Townsquare Media
Iron String Press
The Daily Star
DC Marketing
Townsquare Media

INDIVIDUALS
Gates Helms Hawn
Judge Richard McVinney
Kelly Eckmair
Judge Lucy Bernier
Chris and Carolyn Wolf-Gould
Dr. Eric Dohner

also THANKS TO ALL OF OUR WONDERFUL VOLUNTEERS!